Where luffa sponges actually come from!
Business Insider Magazine Interview With Nathan & Sherri Pauls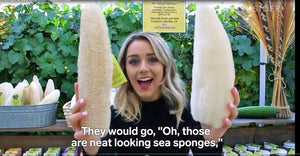 Luffa Gardens Local-ish
Watch Luffa Gardens as they are featured on ABC-Disney/Local-ish national series Season 1 Episode 9.
Click Here to Watch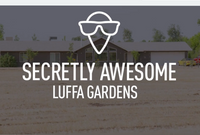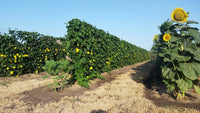 Luffa Gardens Farm
Nathan & Sherri Pauls & daughter Jessica welcome you to Luffa Gardens in Reedley, Central Valley California. We are currently enjoying growing organic Luffa (Loofah) sponges and making handmade Luffa soap.
Why buy "Our" Luffa (Loofah) sponges? Over the years we have improved this variety by a selective process in order to obtain the best feel and durability of our Luffa sponges. Most imported Luffa sponges are unbearably uncomfortable on your skin. They are very hard as a result of fumigation and harsh bulk chemical processing before they are imported. At Luffa Gardens, we grow sponges and process them by hand without the use of any harsh chemicals . Our type of preparation allows the Luffas to maintain their natural softness and organic excellence.
Janey B says: "Using a "natural" Luffa sponge embedded in soap for exfoliating my face works wonderful! It's much easier than using a messy granular mask."