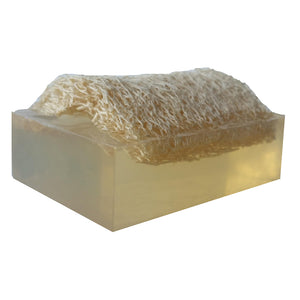 "UNSCENTED" Handmade Shaving & Moisturizing Luffa Soap 4oz bar.
Regular price $0.00 $8.95 Sale
Luxury Without Fragrance.
All the wonderful attributes of a Luffa embedded handmade moisturizing soap without any fragrance or colorants. This soap works great for shaving due to its sudsy formula. Perfect for people with sensitive skin. We embed a piece of Luffa in the top 1/3 of the bar which makes it easy to moisturize and exfoliate in a one step process.
Approximately 4-ounce bars. 3" x 2" x 1"
Ingredients: Coconut Oil, Palm Oil, Safflower Oil, Glycerin, Water, Sodium Hydroxide, Sorbitol, Propylene Glycol, Sorbitan oleate, Oat Protein, Wheat Protein